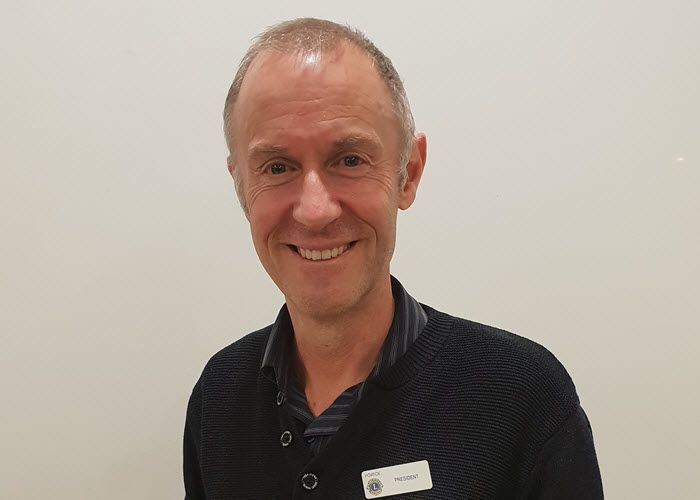 Greeting fellow members;
It's Spring again, hooray, but you wouldn't have thought so with all the cold weather we've been having. Hasn't it been a cold winter?
Summer is on the way.
The middle of the year can be a bit quiet with regard to club activities but the next 6 months will make up for it. The large number of agenda items at the last business meeting lets you know the many things going on in the background.
A special welcome to our new member Rajiv Sondhi. It's good to have you as a member of the club. Rajiv has an interesting life story so make sure you ask him about it. A "shout -out" also to our visitor, Tina Singh; hope we see you again.
Another Sausage Sizzle was held at The Warehouse last month. Thanks to all those who helped out on the day. These are a great way to fly our Lions flag and get ourselves in front of the community. If you haven't volunteered at all or recently please give it a go so it's not the same Lions every time.
Thank you to all the members who completed the Membership Satisfaction Survey. Your feedback is important to us and we look forward to hearing the results summary from Paul. A reminder, the 202K 'Lions in Action' District Convention is coming up 26-28 October in Takapuna so please think seriously about attending, even if it is only for a day session.
Three of our club including myself attended a joint service club meeting with the Howick Local Board recently. It was good to be in a room with so many other like-minded people who share the same problems and concerns as we do. Topics of discussion included sustainability of our clubs (i.e. membership), district event ideas, and how the Board could help us clubs. The Board plans to have a follow-up meeting in about 8 weeks time.

Thought for the month:
"A real decision is measured by the fact that you've taken a new

action. If there's no action, you haven't truly decided."
– Tony Robbins
That's all for now,
President Derek
FUN * SERVICE * EXPLORE