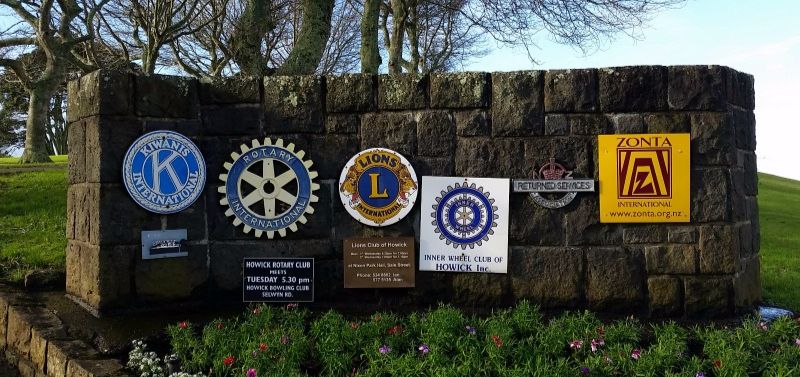 Our History
For 60 years, the Lions Club of Howick has been an integral part of life in Howick village and the wider east Auckland community.
Following a series of meetings in late 1961, organised by the then Lions Club of Pakuranga, a resolution was passed on the 24th October 1961 that '...a Lions Club be formed in the Howick District'. The Club Charter was presented on the 12th March 1962.
Few could have imagined in 1962 the impact that the Lions Club of Howick has made. Hundreds of thousands of dollars raised and countless man-hours worked.
Our Club has evolved and changed over the years. Once a male bastion, the Club is now of mixed gender, as is right and proper in the 21st century.
Lions Clubs International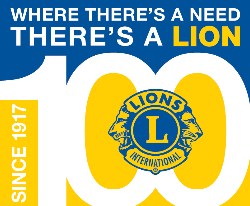 Howick Lions Club is part of the world's largest service club organisation ~ Lions Clubs International.
Founded in Chicago in 1917 and now with more than 46,000 clubs in over 200 countries throughout the world Lions Clubs International have a total membership of more than 1.4 million. Active men and women around the world are supporting both local charitable and community causes and global projects in diverse geographic areas. As Lions Clubs International members they volunteer for many different kinds of community projects including caring for the environment, feeding the hungry, supporting seniors and the less able, and support in fighting blindness.

Howick Lions Club also contributes financially to the Lions Clubs International Foundation (LCIF). LCIF is a non-profit corporation which was incorporated on 13 June 1968 as the charitable arm of Lions Clubs International. Since then, millions of people around the world have benefited through more than 11,340 Foundation grants, which have totaled more than US$826 million.
Helen Keller once said, 'Alone we can do so little, together we can do so much'. This is certainly true of our Club. Ordinary people doing extraordinary things.

Care to Join Us?
We welcome men, women and families from all ethnicities & cultures. We all strive together to assist our community in whatever way we can.
If you wish to make our community a better place and help those less fortunate, then consider if the Lions Club of Howick is for you. Through Howick Lions Club you
will:
meet new people, both men and women
make new friends and have fun
give back to your local community
gain satisfaction from helping those less fortunate
serve others with like-minded club members
be a part of a global organisation that is non-political and non-religious
develop your leadership & organisational abilities

We meet in the evening on the 1st and 3rd Wednesday of every month. Click here for full details.
We encourage you (and your partner) to attend any meetings or events you choose. It is important for us that you realise what we do and how we do it before you make a decision to join us.
You may feel that you'd like to be involved, but just don't have the time. Lions Club members are encouraged to put their families first, their work or business second and then give some of your efforts to the community through Lions.