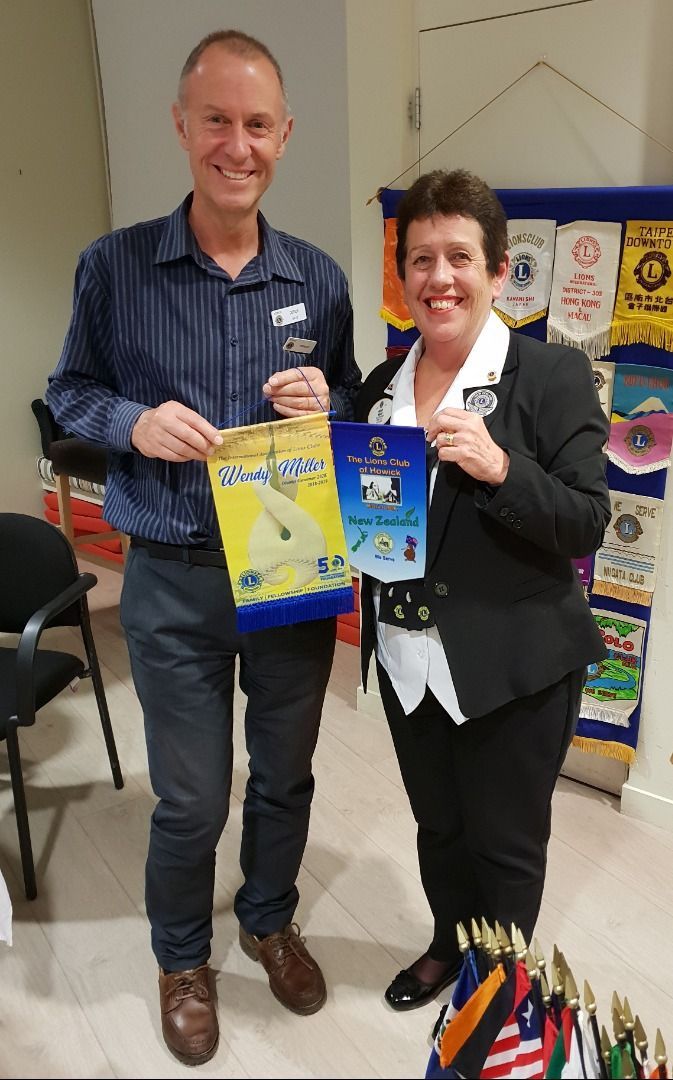 Greetings Fellow Lions;
Thank you to District Governor Wendy Miller for attending our October dinner meeting and inducting our newest member, Rajiv Sondhi.
The 202K 'Lions in Action' District Convention was held 26-28 October in Takapuna and was attended by Neil, Rex and myself. Saturday morning was taken up with the AGM, with reports from the different office holders; always interesting to see Lions from a larger perspective, not just our own club. (There are a lot of passionate and dedicated members at district level.) Our club was presented with an Outstanding Legacy Project Certificate for our ongoing work at the Howick Historic Village, so Very Well Done to all those who have contributed.
Another successful chip cooking fundraiser was held at Wakaaranga School on Saturday 27th. If you missed this, there is another Sausage Sizzle at The Warehouse In Botany, and another chip cooking event at Lady Star of the Sea School on 3rd November. It's going to be a busy month.
Thanks to those members who've helped (or will help) to raise funds for both the schools and our club. All funds go back to the community one way or another. Have you made a note of all the upcoming events in your diaries? Do so now before you forget

Thought for the month:
"Your life should be dominated by only one main fear - not
fully optimizing today. That's the healthiest fear in the world." Tai Lopez
That's all for now,
President Derek
FUN * SERVICE * EXPLORE