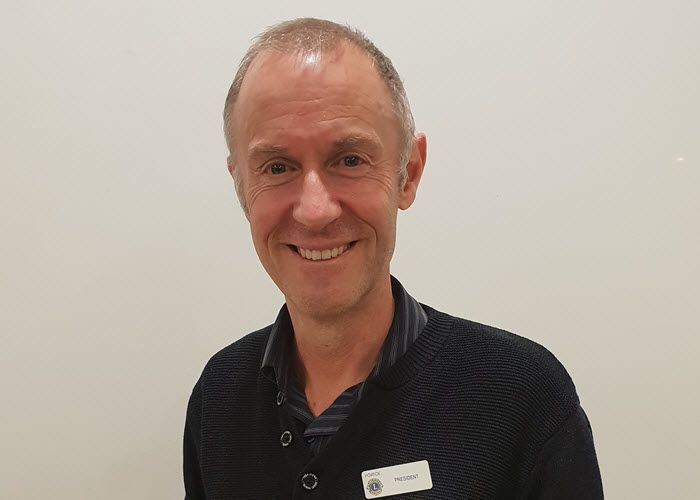 Greetings fellow members.
Thank you to all who helped at the Howick Historic Village painting and the Easter weekend Sausage Sizzle last month. Going by the photos it looks like the painters enjoyed themselves sprucing up the church fence. The sausages were very popular at Easter – thanks to a fine day and the shopping hoards.
I want to pay tribute to Alan Sheath who last month decided to step back after more than 32 years with Howick Lions. Alan has been involved in virtually every role in the club, then at District level; culminating in being District Governor 2002-2003. He has always believed that what you put in to something you will get out. Alan, thank you for your huge contribution over the years. The voice of reason. Your advice and experience will be sorely missed. Thankfully Alan is not lost to us. As a Life Member we can still expect to see Alan at special functions in the future.
Our big three club events are Howick College Leos inauguration, Fireworks Display preparation & Sausage Sizzles coming up.
Congratulations to those members voted in for the club's key positions next Lions year. There are still a few ancillary positions to be filled which Paul will advise in due course. Please note Denis McKenna, our Bulletin Editor and Dinner organiser, is going to be out of action for a couple of months while he has an operation, so we need someone to produce the TATLER for the July and August issues. Please give this some serious thought. We don't necessarily expect the same high standard as Denis currently provides.
Thought for the month: "You've got to get up every morning with determination if you're going to go to bed with satisfaction." – George Lorimer
That's all for now

President Derek
FUN * SERVICE * EXPLORE