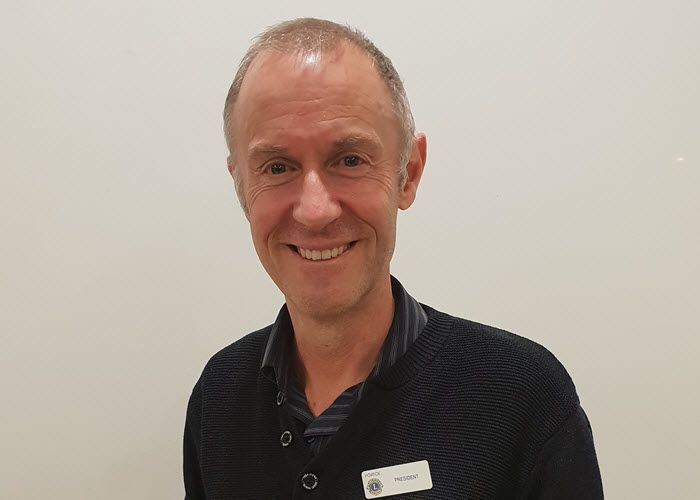 Whew! The first Business Meeting is out of the way and we are on a roll for the coming year.
Firstly thank you all. It is an honour and a privilege to be elected President for this coming Lions 2018/19 year. I want to reiterate some of the things I said at changeover night. Lions International & District have different themes. Our first female International President, Guðrún Björt Yngvadóttir has expressed her aim is to encourage more women into Lions. District Governor Wendy Miller's theme is "Family, Fellowship & Foundation".
My theme for the year: Fun, Serve, Explore
Fun: Lions is no joy without fun. Let's not take ourselves too seriously and remember we are all volunteers. Nevertheless we must strive to do better and learn from our mistakes.
Service: This is largely about participation. 'The more you put in the more you get out, remembering that our priorities should be…
Family comes first
Followed by Work, then
Lions
Explore: Let's identify new opportunities for fundraising. Set our sights higher. Look at what other clubs are doing. Change our thinking. If we continue to do what we've always done, we'll get what we've always got, i.e. same results. The Cyber Branch Club is one way of doing things differently.
Why Do People Join Lions?
People join for different reasons, for example: -
meet new people, both men and women.
make new friends and have fun.
give back to your local community; make a difference.
gain satisfaction from helping those less fortunate.
serve others with like-minded club members.
be a part of a global organisation that is non-political and non-religious.
to feel part of an organisation that together can do more than any one individual.
develop our leadership & organisational abilities
participate to a level that our work, family & other commitments allow.
Keep these reasons in mind when you talk to friends, colleagues, neighbours and strangers. We as Lions may have what they are looking for …so spread the word. Help us to grow our membership. Also, let's aim to 'look like the community we serve', so that our local recent immigrant friends can feel at home here and have an opportunity to participate in and feel a part of the community.
Reminder of Who Lions Are
Lions are men and women dedicated to serving those in need, in our own community and around the world. The over-1.4 million members in more than 48,000 clubs in over 200 countries are different in many ways, but share a core belief – community is what we make it. In addition to humanitarian service, Lions enjoy fellowship and develop leadership skills.
Vision Statement: To be the global leader in community and humanitarian service.
Mission Statement: To empower volunteers to serve their communities, meet humanitarian needs, encourage peace and promote international understanding through Lions clubs.
Motto: "We Serve". Together we achieve more.
While new to this role of President, I know I have plenty of support from fellow club members who have far more experience than me.
Let's make it a successful and memorable year.
Thank you.
Lion Derek
President, Howick Lions Club